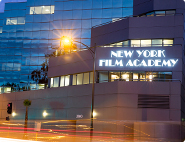 LOS ANGELES, CA
Located in the Burbank area of Los Angeles — known as the "Media Capital of the World" and home to such institutions as NBC, Warner Bros. Entertainment, and The Walt Disney Company — English language students are encouraged to take advantage of the city's many destinations. Students can expect to experience amazing weather, a rich and multi-cultural population, and innumerable ties to the entertainment industry.
---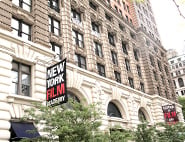 NEW YORK CITY, NY
New York City is the birthplace and contemporary hub of independent films, and an international proving ground for actors, journalists, designers, and visual artists. NYFA English language students will immerse in New York City's 24/7 energy and culture, at the crossroads of the world. For its size, diversity of people, culture, and landscape, the city remains unparalleled.
Your privacy is important to us.
By submitting this form, you give The ESL School at NYFA your consent to contact you regarding our educational services using email, text or telephone. Msg. & data rates may apply. Please note that you are not required to provide this consent to receive educational service.