The ESL School at NYFA recently had the opportunity to visit longtime San Jose virtual reality and film festival, Cinequest. The festival was a great chance for students to experience local culture and sharpen their language skills while enjoying some truly remarkable films and workshops. Cinequest was an exciting way for our English language students to enjoy the creative arts while continuing to learn.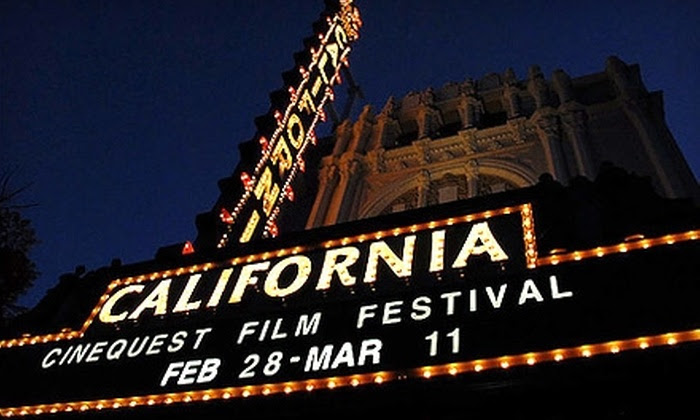 Instructor Sara Marquez helped her students discover and choose their own adventure at Cinequest, with each student having the option to pick from Cinequest events in March — whether it was watching great films in downtown San Jose or having the chance to use VR equipment for the first time. Check out some of our student's reactions to their experiences at Cinequest, below:
Student: Van Le, Level 4
Emigration is never easy because of the differences of culture and lifestyle that people have to struggle for adjustments. "A Different Sun" shows the hardships that a Chinese family has had to face since they left their native land (Shanghai) and emigrated to a new country (Germany), such as clash of cultures, divergence of languages, threat of lawsuits, as well as problems of school and work. Since these troubles constantly happen, their new life is unbalanced, and all their hope about a better life in new German homeland seems to be lost. However, love and friendship helped them overcome the bad time and be happy after all. "A house is temporary, but a home is forever."
I decided to choose this movie when I read the description on web page of Cinequest because I'm a newcomer in the U.S. and I'm on the way for adjustment too. Even though my new life here is pretty good (unlike theirs), there are still many things I have to learn more and more. I really enjoyed this movie. "Different Sun" is never easy. Be patient and try our best, everything will be fine in the end.
Student: En Yu (Annie) Ma, Level 5
Last Saturday, Tracy Nguyen, Thu Nguyen, and I experienced the VR program at California Theater. We really had a good time! Actually, the innovation of VR makes me think something. Why do people want to invent and promote the technology? Will it become more popular? Based on my opinion, I think maybe because people desire to approach a world of game and film, and [bring] an imaginative world closer, people create it.
Student: Jingnan (Lily) Cao, Level 2
Today I saw a movie, "Rock Dog," with my nephew. A young dog (Bodi) grew up in the village. Originally, he served as village guard. He really fell in love with rock and roll. In order to pursue the dream of music, he fell out with his father and left the village to come to the city. At first, people all laughed at him. Apprentice learning, his teacher plagiarized his work. He was hurt by wolves, but he didn't give up. He struggled not only with wolves to save the villagers, but also with his father. Finally, he became a successful rock singer.
Although this is a cartoon movie, it also gives me inspiration. For our dreams, no matter how difficult, do not retreat.
Our students had some great experiences at Cinequest, and the ESL School at NYFA looks forward to our next cultural excursions. Ready to join us in our exciting and creative English language learning? Check out our ESL programs.