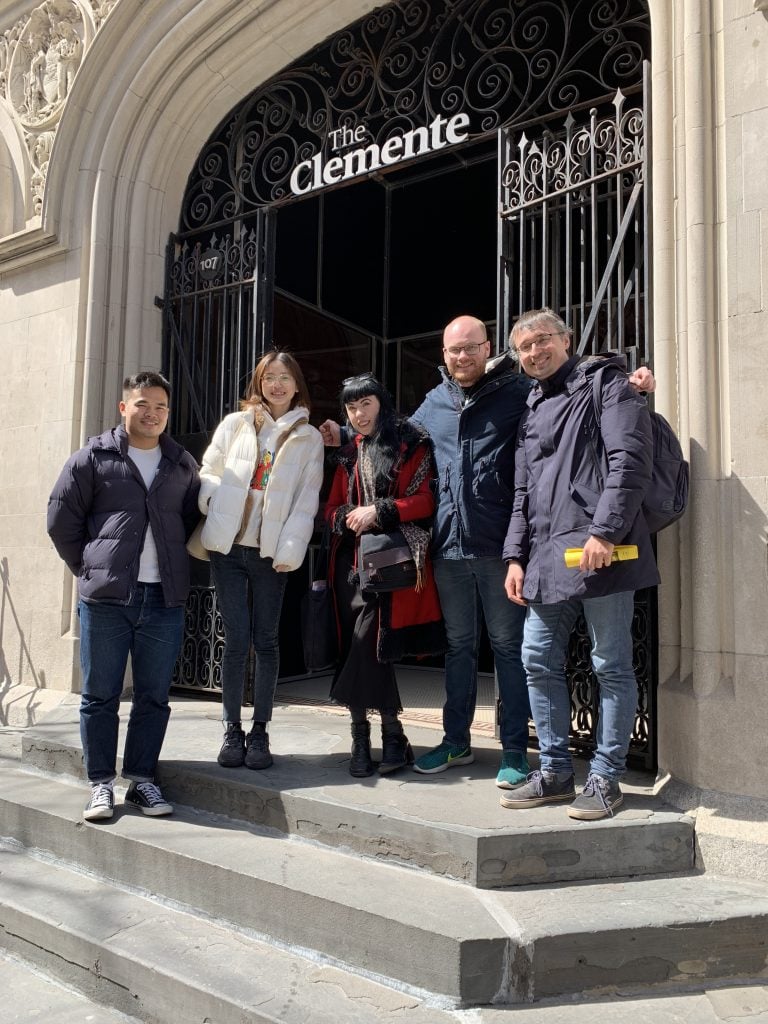 People often think of Broadway when they hear New York City; however, the city also has a lot of amazing independent theaters. ESN-NYC recently took a trip to The Educational Theater of New York where the students watched two interactive plays back-to-back; The Open Window by H. H. Munro and The Necklace by Guy De Maupassant.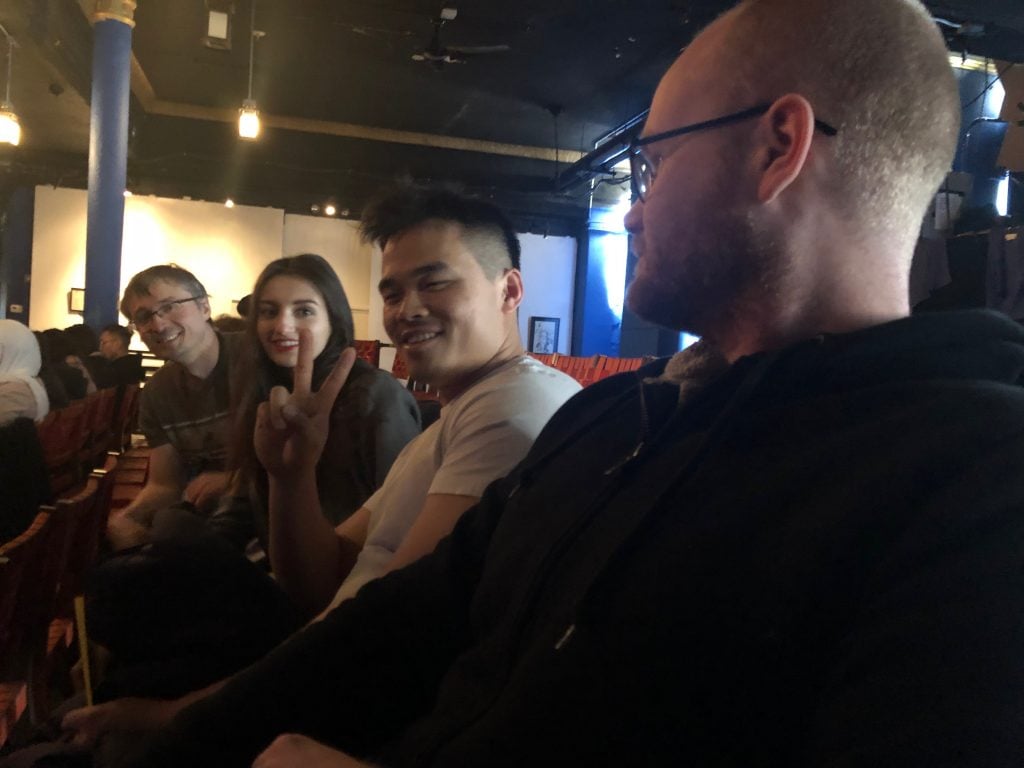 The Open Window is a mysterious story about a peaceful visit in the country that suddenly causes a panic. The Necklace is a cautionary tale about greed. During the plays, the actors paused so that the audience could discuss each scene. At the end of the performance, people could ask the characters questions about their actions. The theater had a packed house. The audience was very engaged and energetic. One student, Cyan, stated that she thought, "it was a great way to learn new vocabulary".
When in New York City, visit the Educational Theater of New York for an entertaining way to learn English.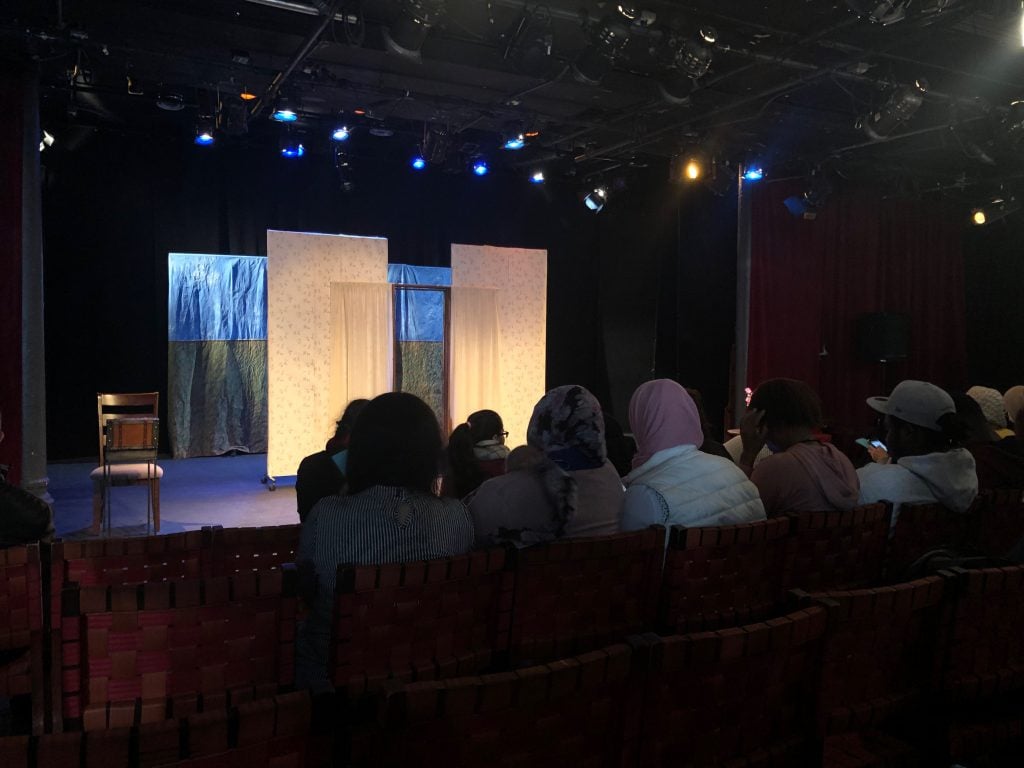 Vocabulary:
interactive (adj): to be able to ask questions or be active with something or someone
back-to-back (adj): describes when two things are scheduled closely together
cautionary tale (n): a story that has a message which warns you of a possible problem in life to avoid.
packed house (n): when a theater is full of people
engaged (adj): to be really interested and involved with something