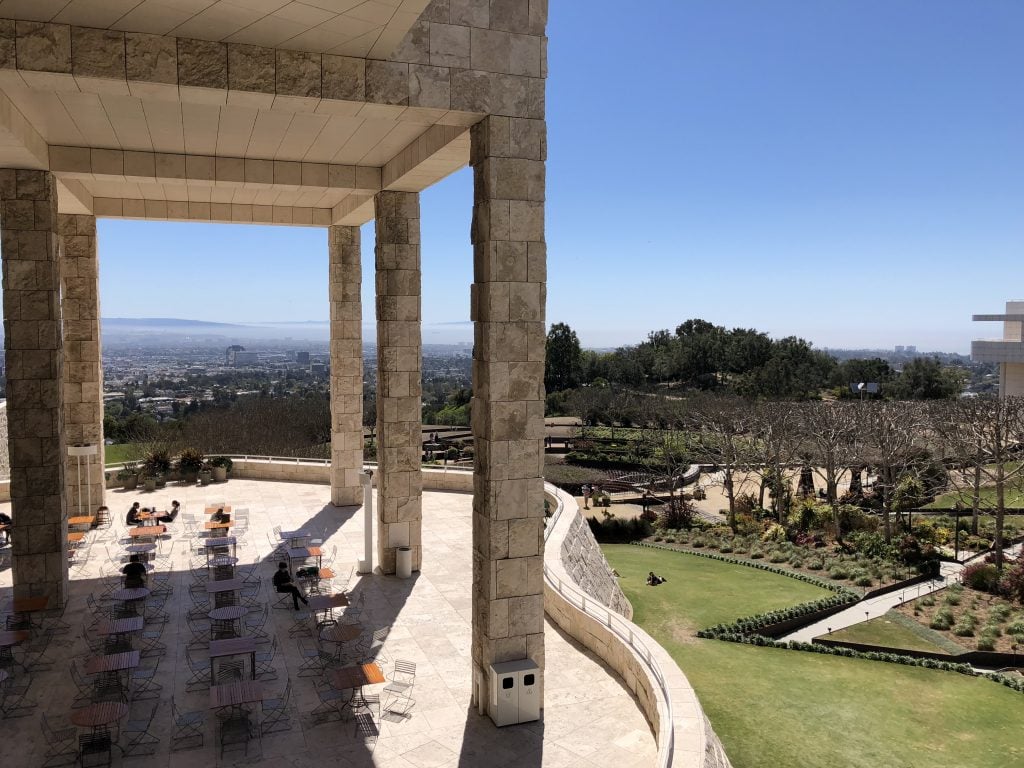 Recently, The ESL School at New York Film Academy (NYFA) – Los Angeles took a trip to The Getty Center in the Brentwood Neighborhood of Los Angeles, CA. The Getty Center is one of the most famous art centers in the greater Los Angeles area. The center sits on the top of a hill in the Santa Monica Mountains, overlooking a breathtaking view of the city and coastline. This is just one of the reasons tourists flock to this well-known attraction.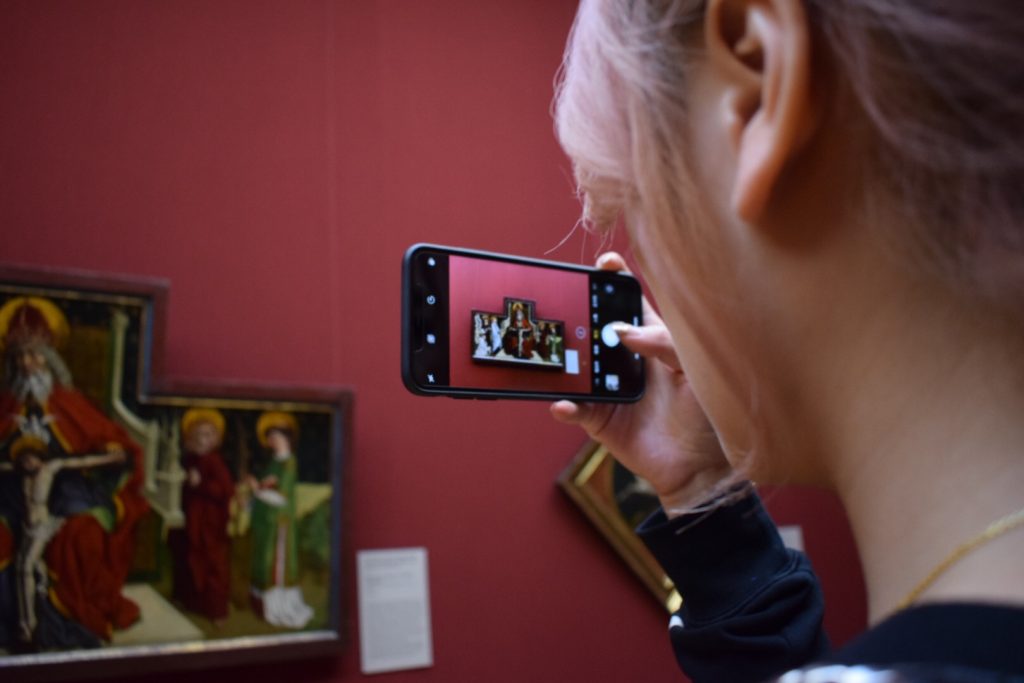 The Getty's permanent exhibits house a bulk of pre-20th century European art, from paintings, drawings, to one of its most prestigious collections of Impressionist art, including the famous Blue Irises by Van Gogh. The Getty also offers a scenic garden and an array of rotating exhibits of classic and contemporary art, with one of the most memorable being its rotating photography exhibits. The latest featured was a reenactment of iconic paintings, where the photographers staged their subjects to pose as figures in famous paintings.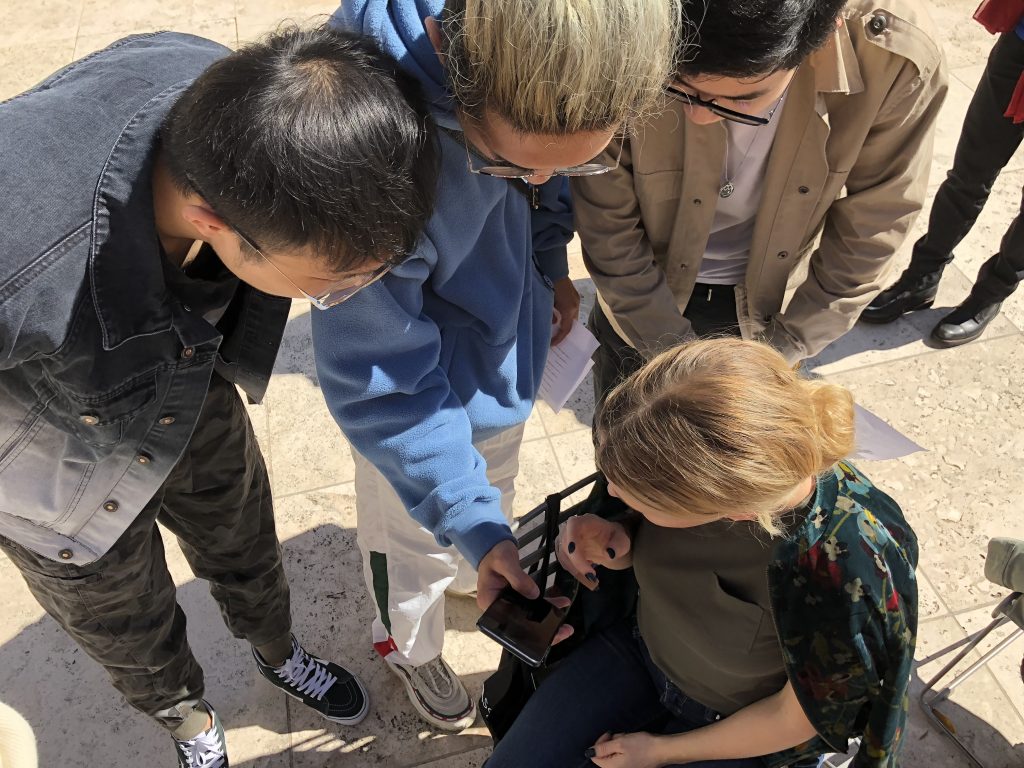 Our students got to explore this architectural masterpiece with a scavenger hunt made by our Academic Director, Prima Gonzalez. The students were given a worksheet that gave clues to find different paintings or works of art and take a selfie with each. Once found, the students had to return to the instructors and show them their pictures to win a prize. Prizes included NYFA swag such as hats and bags, and even extra points on a quiz or an assignment. (Many students were envious of the extra points on a quiz or graded assignment, not surprisingly).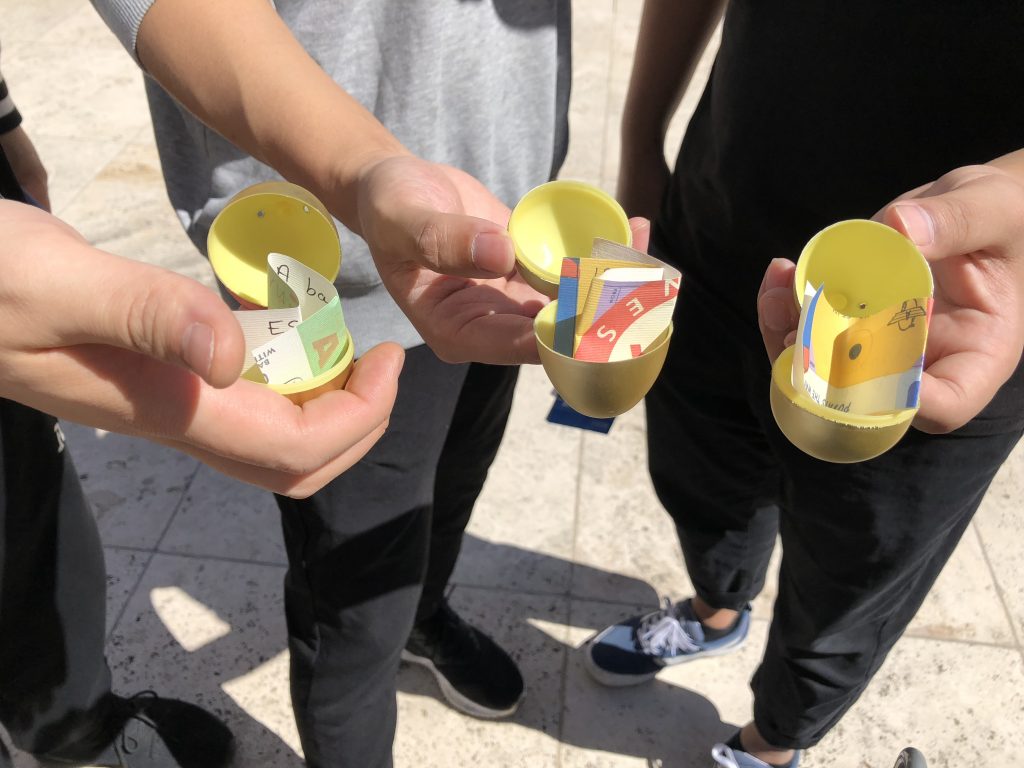 Overall, instructors and students enjoyed a beautiful day spent exploring a fundamental part of Los Angeles's ever-changing and colorfully diverse culture.
Want to take a quick tour of The Getty Center now? Check out this clip:
VOCABULARY
breathtaking (adj) – astonishing or awe-inspiring in quality, so as to take one's breath away
house (verb) – provide space for; accommodate
bulk (noun) – large in quantity or amount
pose (verb) – assume a particular attitude or position in order to be photographed, painted, or drawn
masterpiece (noun) – a work of outstanding artistry, skill, or workmanship