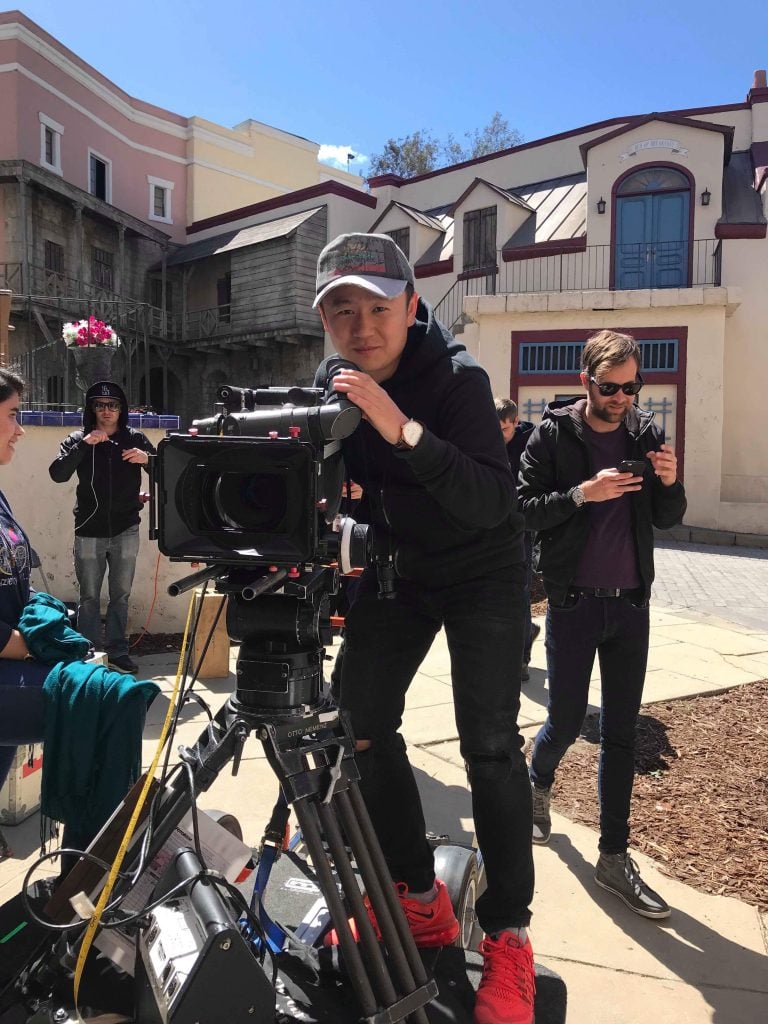 Weiyu "Tony" Sun, an ESN alum who is wrapping up his Filmmaking education at New York Film Academy (NYFA), took some time to update us on what he's been up to. He also shared some advice for new students.
ESN: How did you feel when you first arrived in L.A.?
Tony: I felt that LA was the center of the world. The city is made up of different nationalities and diversified culture. I also feel very honored and lucky because I have the opportunity to touch many different cultures from such a great city, which promotes human civilization.
ESN: What was the biggest challenge you faced?
Tony: The biggest challenge was the language and American culture. Firstly, I couldn't communicate with Americans very fluently.  They didn't know what I said and I also couldn't understand what they said.
I didn't even know how to order food from Subway because there are too many options. I could only say, "This, that, or all of them," and "Ok, ok. " So, I ordered a 12-inch sandwich which contained all kinds of sauces and vegetables. It was the most unforgettable meal in my life. LOL!
ESN: Tell me about your experience at The ESL School at NYFA.
Tony: I think The ESL at NYFA's teachers taught me English and American culture. Actually, I integrated into the country and society very fast by those experiences and knowledge. Also, it helps me not only in life but also in filming. I know how to write a script which the American audience can understand, how to communicate with American actors and some film departments based on those experiences and knowledge.
I also feel very grateful as ESL opened Level 5 for me and another two students. It was very helpful before entering the professional courses at NYFA. It has been my best memory in the US and I will never forget those days with you guys.    
ESN: What advice would you give to students coming to Los Angeles?
Tony: Please, open your heart and give a hug to the city which will change your life, and don't be shy. You won't speak English very well until the city finds out you've fallen in love with it.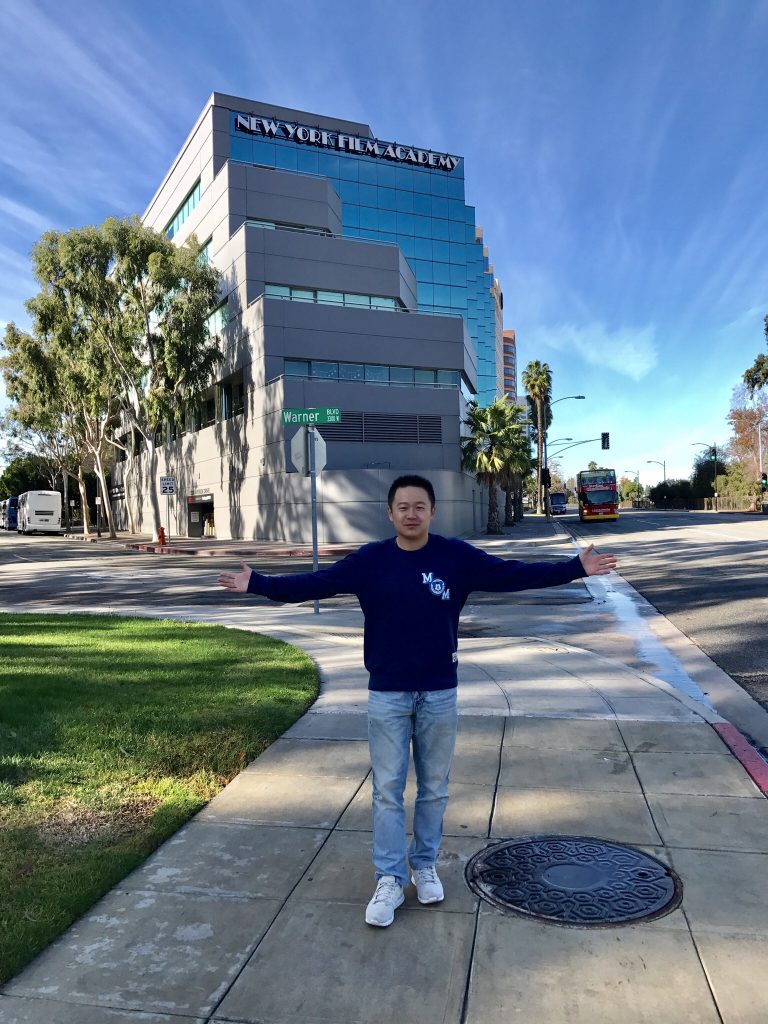 ESN is very grateful to be able to teach wonderful students like Weiyu. His commitment allowed ESN to grow with him. Have fun out there!
Check out the touching short film he skillfully made at the New York Film Academy!