As an institution that celebrates a diverse and international student community, The ESL School at NYFA (ESN) is proud to be a part of helping international students pursue their dreams. For many of our students, learning English is the first step towards achieving an incredible goal, whether that goal is to go on to study the arts at NYFA or to take their new English skills straight to work.
For ESN alumnus Helder Gomes, the goal is to become a great film director. After successfully completing our 12-Week Level 5 Program at ESN, Helder continued to chase his dreams of becoming a filmmaker by enrolling in the New York Film Academy's 1-Year Filmmaking Program. Now, he's more inspired than ever to follow his dreams.
Recently, we had the chance to catch up with Helder and hear how his experience at ESN prepared him for the journey ahead. Check out what he has to say: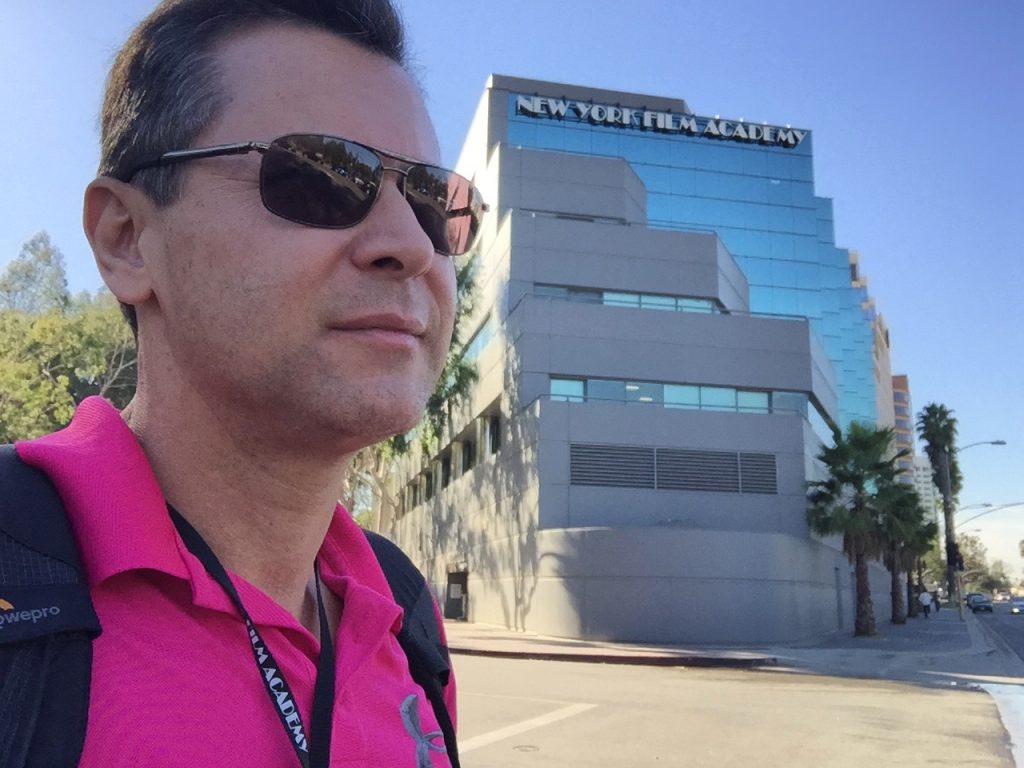 NYFA: Hi Helder, thanks so much for being here to share a little bit about your time at ESN. First let me ask, what brought you to ESN?
Helder Gomes: First of all, I came to NYFA for the 1-Year Filmmaking Program. But, at that time I knew that my English was not [strong] enough to be in class. Someone advised me to try NYFA's ESN, and I did.
It was the best thing I've done, because now I can feel the importance of that.
NYFA: You're now studying filmmaking at NYFA Los Angeles and living in LA. What do you think of the city, and your life there as a student? What feels different from home in Brazil?
HG: I'm that kind of person that is very adaptable. For me, living in LA is a pleasure. This city is amazing and I have a lot of opportunities to spend my time. The most interesting thing here is the way people live. The culture is different and the most important thing here is that the people follow rules and respect other's rights. That's the biggest difference for me.
NYFA: How were your classes in Level 5 at ESN? What was the most challenging? What was the most enjoyable?
HG: My classmates were friendly and I felt as in my house. Trying to learn another language is always a challenge; you must forget everything you know about how to speak in your native language, and start from zero. The most enjoyable was the professors and the way they treat us as students, with respect and compromise to give us the opportunity to learn. I really liked those professors.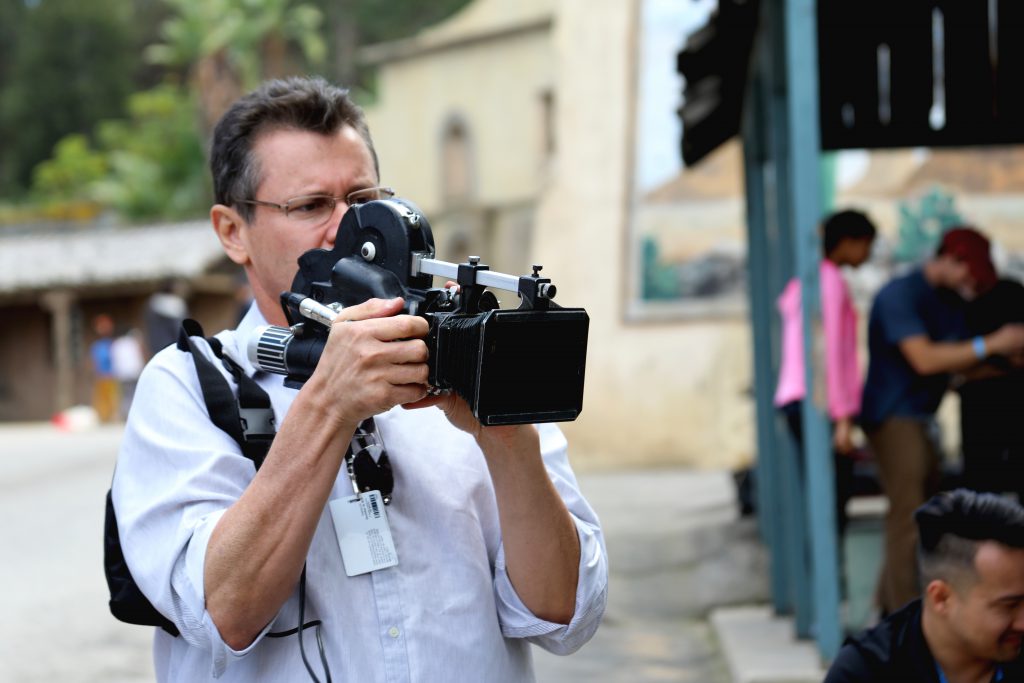 NYFA: What surprised you most about learning English at ESN?
HG: The way the school give us the lessons, the books and techniques used to teach. Even knowing that I have much to learn, I feel comfortable and able to get involved in class on my one-year filmmaking program at NYFA, thanks to what I learned in ESN.
NYFA: How was that transition, moving from ESN to your filmmaking program?
HG: The school gave me all the orientation needed to start the new program, and also the staff are always engaged in supporting me in any issue. So, it was easy.
NYFA: What is your favorite part of your filmmaking studies at NYFA?
HG: NYFA's filmmaking program is very intense and hands-on all the time, and nothing is more important for someone who likes to work hard and learn.
NYFA: What is it like to learn storytelling in a language other than your own?
HG: It's a very big challenge, but NYFA has great instructors to help us any time in any difficulties if we need.
NYFA: How has your English language training at ESN prepared you for your filmmaking work?
HG: Some lessons in NYFA's ESN are related to the filmmaking course and I had the opportunity to be aware of some of the terms used in the filmmaking course I'm doing. Now I'm focused on my goal, which is becoming a director. Everything I was expecting from NYFA has corresponded [to the reality].
NYFA: What is your favorite moment from your time at ESN? Did you have a favorite project?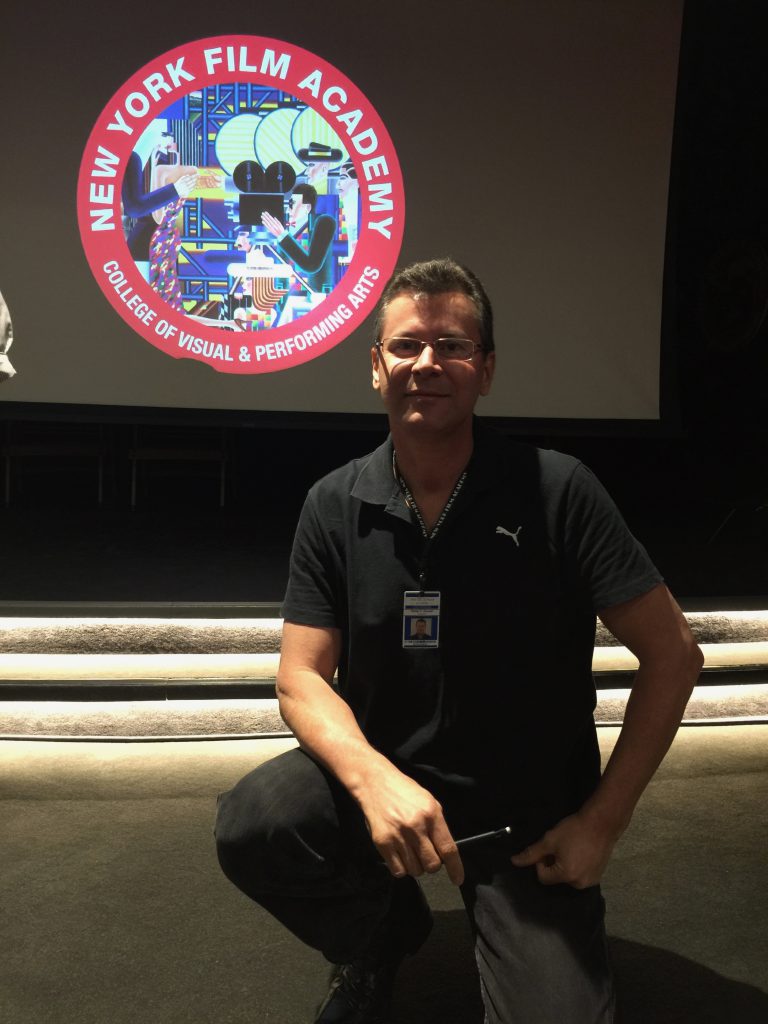 HG: Being in class with the professors were the best moments. I have thousands of projects, it's impossible to describe here.
NYFA: What advice do you have for your fellow students who are working hard to improve their English skills at ESN?
HG: The same advice I've been giving to myself: Keep working hard, listen your instructors, respect your classmates, try to avoid speak your native language as much as you can, and never give up.
NYFA: What's inspiring you right now?
HG: The same goal when I came here: Learn English and be a great movie director.
NYFA: Anything I didn't ask that you'd like to share with everyone?
HG: I would like to say thank you for all NYFA's staff. They are very kind and professional, they care about the ESN's students, and I know that I still can count on them.
New York Film Academy would like to thank Helder Gomes for sharing his story with our community. Congratulations on your success at ESN, Helder, and we look forward to hearing more about your journey in filmmaking!